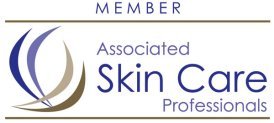 "When one looks better, one feels better, and vice versa. When one feels better, one treats others better and can make a positive impact on the world around us, one interaction at a time. Thus, the value of skin and body therapy is immeasurable." - Nurse Leslie
About Leslie
Leslie R. Brown, a native Washingtonian, is a highly-trained Certified Wellness Coach and Esthetic Nurse Specialist, licensed as a Nurse and NCEA-Certified Master Esthetician in multiple states within the US, including DC, Maryland, and Virginia. Leslie has received her education from some of the best schools in the country. Having graduated with honors from the AVEDA Institute, Leslie built a firm foundation in skin care, upon which her career was established. In addition, the prestigious 100-hour post-graduate diploma was awarded to Leslie from the world-renowned International Dermal Institute. Leslie is tenaciously dedicated to advanced education and research that will change the future for skin care consumers and professionals alike. Leslie is a professional member of Dermatology Nurses' Association, Nurses' Service Organization, and Associated Skin Care Professionals and is dedicated to the advancement of the field of skin care.
Since entering the wellness industry in 2004 as a Massage Therapist and later entering the fields of Esthetics and Nursing, Leslie has worked in high-end hotels, as well as luxury day spas, and some of the highest ranked medical facilities in the region. As a Nurse Esthetician in a premier Cosmetic Plastic Surgery practice, Leslie assisted with surgical procedures and nursed patients through their recovery. She also educated them on pre- and post-surgical skin care and performed the most effective medical esthetics treatments to address their needs including, but not limited to: micro-needling, laser skin resurfacing, laser-assisted body contouring, intense pulsed light, and radio frequency.
During her work in General and Cosmetic Dermatology Leslie helped to treat those with a range of skin concerns from minor, to rare, and even malignant skin diseases. This wide variety of education, experience, and skills allows Leslie to help her patients/clients understand and treat their skin from both scientific and holistic aspects. Most importantly, Leslie strives to inspire clients to regain and/or maintain a healthy mind, body, and spirit to achieve years of confidence and vibrant, ageless beauty.
Mission
To holistically guide socially-aware and health-conscious women on their journey to radiant, luminous skin, inner and outer beauty, optimal health, and vitality like never before, while caring for the world in which we live through service to our community.
Philosophy
"Your face is the invitation, but your spirit is the party." Nurse Leslie strives to help you show up in life elegantly polished, with an attitude of confidence, and a warm and magnetic presence. We must consistently seek to learn, love, and nurture our individual uniqueness to let our most radiant, irresistible beauty shine.
Nurse Leslie firmly believes that true beauty begins within. However, gorgeous, glowing skin starts right here, through professional skin therapy, diligent at-home skin maintenance, dedication to a healthy lifestyle, eating a diet that nourishes us, and giving our skin and body the attention and appreciation it deserves for helping us to look, feel, and do our best.
Specialty
At Skincare by Nurse Leslie, the goal is to safely and effectively treat all skin types, especially ethnic skin and its associated conditions. Nurse Leslie will not only improve the health and appearance of your skin, but will support you in your quest for vibrant inner beauty and unlimited personal growth, to turn your personal and professional dreams into attainable goals, so that you can enjoy your best life.
Nurse Leslie provides clinical, results-oriented skin rehabilitation for sensitized skin, dry/dehydrated skin, acne, uneven skin tone and or texture, ingrown hairs, aging skin, and skin that has been negatively affected by medical conditions such as diabetes, lupus, cancer, and pregnancy. With each treatment, the visible transformation and maintenance of healthy skin is achieved through education, dedication, and proper technique. You are warmly and cordially invited to experience the difference that can only be found here at Skincare by Nurse Leslie.